10 Best apps for iPhone – a must for your new device.
Here are my 10 picks out of the best apps for iPhone accessible in the App Store under different categories. In my opinion everyone should download and install these cool apps for iPhone in his device to extract the fullest worthiness of his iPhone.
iPhone owners have the privilege of being able to access and download more than a million different apps from the App Store. Each and every app has its own purpose pertaining to its category. However, the fact that there are so many apps means you have an impossibly large number of choices of excellent and good apps out there and finding the ones truly worth using can be incredibly difficult. Even if you narrow down your search to just the best free iPhone apps, there are still a lot of recommendations to consider. The apps given on my list cover the basic functions most of us do with our iPhones i.e. finding information, getting directions, staying productive, entertaining ourselves, and so on. To keep things tidy, while choosing the list of best apps for iPhone I have avoided the obvious ones, such as Face-book, Twitter, and Gmail which are essential (for most) but probably you've already decided on whether or not you're going to download them. Features of the iPhone that are built into the operating system itself, like 'Siri' and 'Find My iPhone', have also been excluded from my consideration.
Here are my 10 favorite picks among the best apps for iPhone available in App Store, most of which are free, that is worth a try on your newly acquired iPhone:
Evernote (Free)
Category: Productivity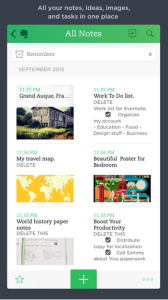 Evernote is by far one of the best iPhone apps for note-taking service you'll find. This free app is a personal tool designed for note taking, organizing, and archiving. Evernote app allows users to create all kinds of notes which can be a piece of formatted text, a full webpage or webpage excerpt, a photograph, a voice memo, or a handwritten "ink" note. The program supports a number of operating system platforms like Windows, Mac, iOS, Android, and Windows Phone and also offers online synchronization and backup services.  Evernote stands out as a pared-down word processing program, and it integrates with dozens of other programs and services. When it comes to staying organized, keeping track of ideas and writing things down, Evernote for iPhone invariably deserves your attention.
1Password (Free)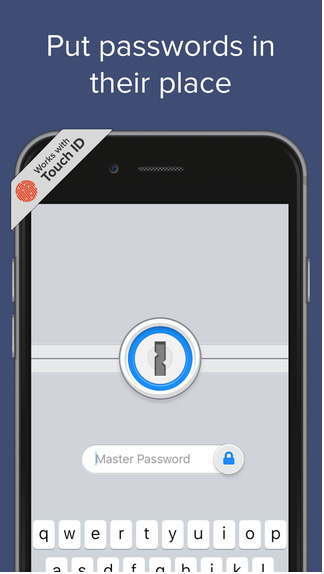 Category: Productivity
1Password solves that problem of having too many passwords and not enough memory to remember them all. 1Password helps you effortlessly create a strong password in a safe manner for your different apps and accounts. With this app you can also safely store your login and credit card details for all your important accounts and services. It acts as a password vault, securely storing all your passwords. Added to that 1Password has a setting to sync all your devices. With this option you can have a complete control over all your passwords and secure information. You can access them whenever you need from your tablet, smart-phone or computer. You can log into apps by simply clicking on the 1Password icon within the app, which will then use the password within the vault. It also lets you fill-in login credentials directly from Safari without having to leave the browser.
Workflow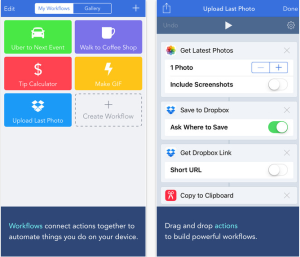 Category: Productivity
Price: £2.99
WorkFlow is an ingenious app that lets you promptly automate different actions within your iPhone. For example, if you want to take a picture and tweet it to your friends, you can set up a process in WorkFlow that does that automatically. That action can then be saved to the iOS share sheet or home screen as an icon to quickly carry it out. You can create your own apps or use apps created by others with over 200 pre-defined actions, leaving you with endless possibilities for new workflows. Once you become familiar with automating a series of events into one action, your iPhone will become more useful.
Dropbox (Free)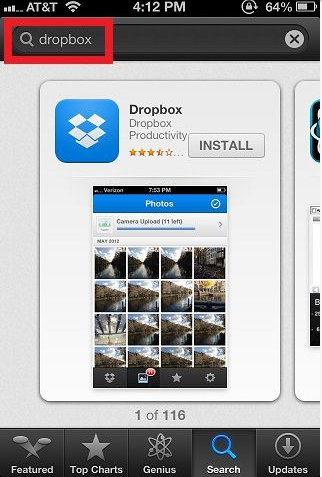 Category: Productivity
Dropbox is one of the cool apps for iPhone which is an integral part of anyone's workflow. Dropbox allows you to save and view your files and documents, photos, videos from anywhere across all devices, including your desktop, laptop, phone or tablet, as long as you have the internet to access them. You can easily access files and document when out of the office, allowing you to continue working from wherever you happen to be. Best of all, the app and the service are free.
SwiftKey Keyboard (Free)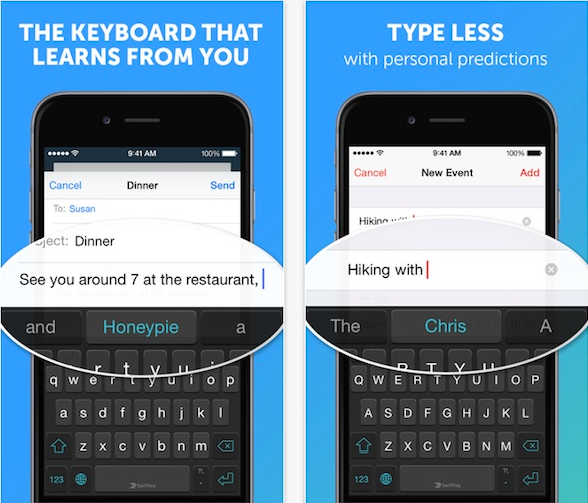 Category: Utilities
SwiftKey is one of the most popular alternative keyboards for iPhone. This is a smart keyboard that replaces your iPhone's built-in keyboard with one that adjusts to the way you type. The app picks up your writing style to give you an accurate auto correct and intelligent next-word prediction, reducing keystrokes and getting smarter over time. It auto-completes a whole word with a single tap, instead of typing letter by letter. It's a noticeable step-up from the standard iOS keyboard. The app is free, and you can pay for extra features. If you want SwiftKey, you'll need a device running at least iOS 8. If you're running iOS 8 and above then SwiftKey is an absolute must.
Google Maps (Free)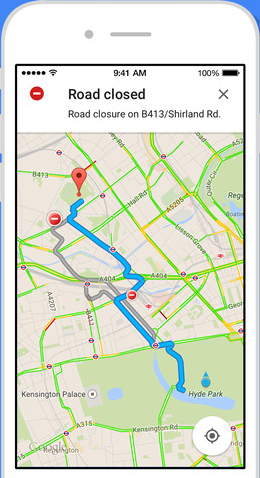 Category: Navigation
Google Maps is arguably one of the best apps for iPhone for free direction and transit solutions available today. It is consistently among the most used apps on iPhone. Google Maps makes navigating and exploring your world faster and easier. When you're behind the wheel, Google Maps features live traffic information as well as accident reports so you can plan your route and change plans according to current conditions. You can also see any reviews available on Google for points of interest such as restaurants and hotels via Google Maps. Other features of Google Maps for iPhone and iPad include detailed information from Google Places on over 100 million locations worldwide. Since Google Maps pulls location information from Google's massive database of locations, many points of interest such as museums, public buildings, and restaurants also show interior photos and comments from other Google users, which makes Google Maps a very handy companion when travelling in areas you aren't familiar with.
Microsoft Remote Desktop (Free)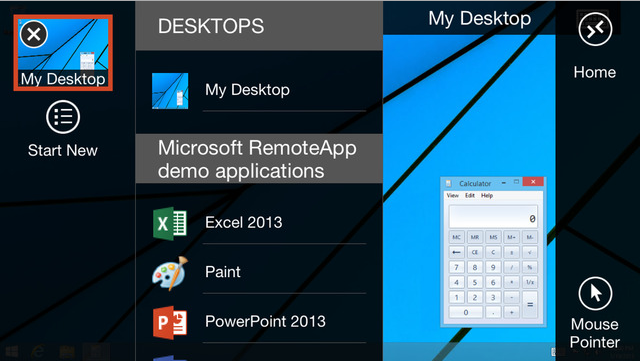 Category: Business
Remote desktop app for iPhone is an incredible tool that gives Windows users the ability to access their Windows machine on the go. You can use the app to access your desktop computer or laptop with all of its files and resources remotely from your iOS device and get your work done from almost anywhere by manually inserting the machine's IP address.  Once connected, you're presented with the remote computer's screen and can pass mouse signals and key commands. Microsoft Remote Desktop is a free application available on the iOS App Store compatible with both iPhone and iPad.
IMDb (Free)
Category: Entertainment
The IMDb is an excellent free app that offers all information related to the big screen. IMDb, an abbreviation of 'Internet movie database,' is an exhaustive bank of statistics and figures about actors, directors, films, network shows, independent video, and so much more. On the main screen, you can view movie show-times, see what films are coming soon, view current box office results and also look at the MOVIE-meter and the Top 250 movies according to IMDb users. In short, with IMDb the world's largest collection of movie and celebrity information is now in your pocket.  IMDb allows you to search over 1.5 million movie, and over 3.2 million celebrities, actors, actresses, directors, and other crew members.
Yahoo Weather (Free)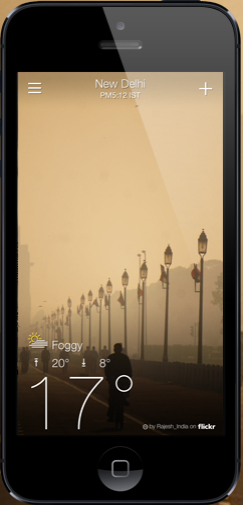 Category: Weather
Apple devices come with a pre-loaded version of Yahoo Weather, but the downloadable app has many more features. The beautiful Yahoo Weather app boasts an elegant interface that is both informative and striking. The app displays images of your location with matching time of day and weather conditions, with the option to view detailed five-day forecasts, as well as interactive radar, heat and satellite maps. Every morning you will be greeted by the daily weather report, so you don't have to open an app. It only focuses on the important things like whether or not you'll need a coat or umbrella. Unlike other apps where you have to go into a different menu to see other places, you can swipe easily between cities. Yahoo Weather's clean, concise presentation makes it an eminently user-friendly, everyday app.
WhatsApp Messenger (Free)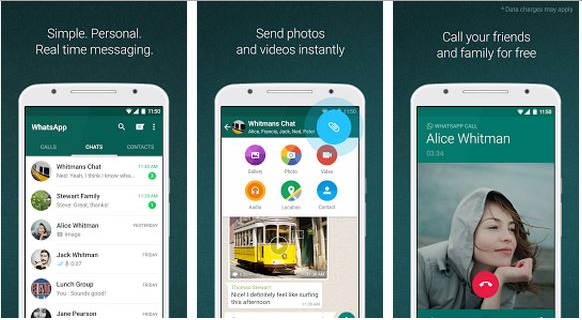 Category: Social Networking
WhatsApp Messenger is one of the most popular cross-platform messaging apps on the market, worldwide for iPhone and other smartphones. WhatsApp uses your iPhone's Internet connection (4G/3G/2G/EDGE or Wi-Fi, as available) to send and receive messages, calls, photos, videos, and Voice Messages to and from friends and family, practically for free. There's no extra charge to send WhatsApp messages internationally from your iPhone. With this app you can chat with your friends around the world and avoid international SMS charges. Even if you miss your notifications or turn off your phone, WhatsApp will save your recent messages until the next time you use the app. The app is free to download and free to use.
Conclusion
Before you start downloading the 10 best apps for iPhone suggested above, make sure you've updated your operating system to the latest version. Updating your operating system will ensure that apps run smoothly and that you get all the latest features, which make the apps great.