5 Best Free Android Games for your Smartphone or Tablet.
Do you want to find the best free Android games with high ratings and positive reviews? But finding the right ones for you isn't that easy as there really aren't that many completely free games out there ever since the Google Play Store changed its policy of labelling a game as 'Free'. Nevertheless, I've compiled here a list of 5 top free android games which I found great and for which you don't have to spend a dime. These games are of such high quality that I could see even the hardest critic of free-to-play games having a great time playing them. If you think I've missed a great free game that is special to you, feel free to post it in the comment section for our readers' information.
 Here is my list of 5 top free Android games to play on your device.
1. QuizUp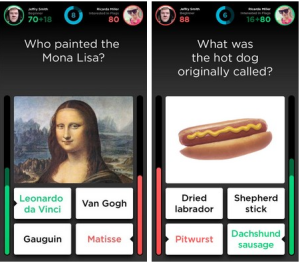 QuizUp comes first on my list of selected best free Android games. It is an award winning multiplayer trivia game where two people compete in a quiz. It has been ranked as the #1 Trivia app on Google Play in 14 countries, including the USA, Canada and India.
QuizUp pits you head-to-head against friends and other users in real-time for seven rounds in a multi question quiz that test your knowledge of specific topics. What makes things more interesting and fun is that there are more than 700 topics to choose from various categories and new topics are added every week. You can also post your own questions. You have ten seconds to choose one of four possible answers for each question. You earn points for speed and accuracy of answers. On QuizUp you can compete with any of the 25 million QuizUp players from all over the world, in exciting real-time trivia matches! The design of QuizUp is clean, colorful, and mostly easy to get around. The main screen has groups of trivia categories, each with bright backgrounds.
Main Features:
Over 700 different topics to choose from;
Over 220,000 questions;
Play against friends in real time;
Available in 6 languages;
Beautifully designed;
Can view a comprehensive overview of your stats, showing you how you're doing in individual topics and categories;
Extremely addictive;
Home: https://www.quizup.com/en
Play Store: https://play.google.com/store/apps/details?id=com.quizup.core&hl=en
2. Shadow Fight 2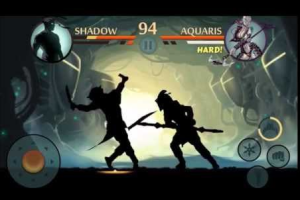 The next game that comes in my list of 5 top free android games is Shadow Fight 2. This is a nail-biting mix of classical Fighting and Role Playing Games. The combat is purely fighting game style. However, you can level up and equip your character with countless lethal weapons and rare armor sets to make him stronger and more resilient to damage just like in an RPG. As the thrilling Fantasy story-line unfolds, you will fight numerous unique enemies and defeat evil demon bosses. It has amazing background and level designs and awesome music that fits the game well and helps to immerse you in playing
Main Features:
Epic combat sequences rendered in astonishingly lifelike detail by an all-new animation system;
Delightfully intuitive controls, thanks to an all-new fighting interface designed especially for touch screens;
Customize your fighter with epic swords, armour suits, magical powers, and more;
Home: http://shadowfight2.com/
Play Store: https://play.google.com/store/apps/details?id=com.nekki.shadowfight&hl=en
3. BADLAND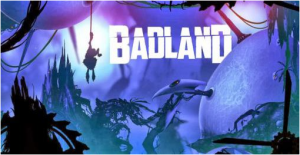 When we talk about best free android games any list without inclusion of BADLAND's name remains incomplete.
BADLAND is one of the 5 most beautiful and most downloaded games on Android. It not only looks pretty but it's an absolute treat to play. It is an exciting innovative physics based side scrolling action adventure gameplay with stunning graphics and immersive sound. This award winning puzzle game sees you adventuring through a scary fairy tale land with tons of imaginative traps and obstacles. You have to try to go through these obstacles to get to the next level. The game features a single player campaign with 50 unique levels, and a multiplayer mode of up to 4 players on a single device. The game-play is painfully addictive.
Main Features:
Single-player campaign with 100 unique levels and more coming in updates;
Multiplayer mode for up to four players on the same device with 23 levels and more contents in future updates;
Intuitive one-touch controls combined with innovative level design;
Full support for game controllers;
Highly immersive audio-visual gaming experience;
Designed for Android phones and tablets;
Supports Cloud Save and Immersive mode;
Home: http://www.badlandgame.com/
Play Store: https://play.google.com/store/apps/details?id=com.frogmind.badland&hl=en
4. Asphalt 8: Airborne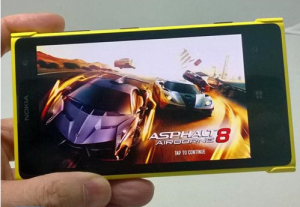 Asphalt is probably one of the best free android games for fans of extreme racing arcade. With real dream cars and phenomenal graphics the game will greatly please racing simulation enthusiasts. With Airborne you will be able to perform dynamic, high speed aerial stunts in an intense driving experience powered by a new physics engine!
Main Features:
56 high-performance dream cars from top licensed manufacturers.  High-fidelity recorded car motor sounds for realistic audio appeal;
Hit the ramps and take the race above the track.  Manoeuvre through the air and pull stunts while racing;
Race in 9 different settings of exotic locations;
For Speed Freaks there are stunning visuals, real-time geometry reflection & other amazing effects for a new simulation of speed. A detailed damage system like nothing seen before;
Simultaneous multiplayer action for up to 8 real opponents. Challenge friends to asynchronous races in your favourite cars. Compare scores on the new leader-boards with friends and drivers around the world;
A heart-thumping mix of wonderful music;
Home: http://www.gameloft.com/android-games/asphalt-8-free/
Play Store: https://play.google.com/store/apps/details?id=com.gameloft.android.ANMP.GloftA8HM&hl=en
5. Sky Force 2014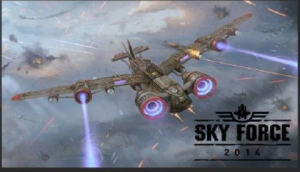 If you want a game that offers a spectacular shooter experience with an unbelievable new social game-play element then Sky Force is my pick in a list of 5 top free android games. Sky Force harnesses the intensity of classic arcade 'shoot-them-ups' combined with the newest smart-phone technology.
Your main objective in Sky Force is, to shoot all of the enemies that fly by on your screen and to be sure not to collide with any of them or their bullets, of course. The latest edition of the game adds amazing depth to the series through stunning 3D graphics, intuitive touch-screen controls and a strong upgrade system that will keep you occupied for hours on end. It's a great game of such high quality that I could see even the hardest critic of free-to-play having a great time playing it.
Main Features:
Attractive levels with immersive missions to complete;
Multiple intense boss battles;
Boost your final score with a host of in-game achievements;
Upgrade your shields, guns, missiles, lasers, mega-bombs and magnets;
Risk everything to rescue civilians;
Rescue fallen opponents to win extra lives and stars;
New weekly tournaments against other players;
Easy to get to for beginners, as well as hardcore shooter addicts;
Full voice-over and incredible electronic soundtrack;
Play Store: https://play.google.com/store/apps/details?id=pl.idreams.skyforcehd&hl=en
 Conclusion
It goes without saying that most of the hand-picked android games cost money. Final Fantasy, Grand Theft Auto, and a host of other apps provide an amazing gaming experience but they're also quite expensive. However, if you read the descriptions of the top free android games given here, you'll surely realize that you will also have an excellent and rich gaming experience by playing them on your device and that too without spending a dime. So what are you waiting for? Just go and download the 5 best free android games of my choice given in this post and have a wonderful playing experience with unending joy.