Buying Best Smartphone On the Market.
Are you looking for the best smartphone on the market that is right for you to buy? That is great! But how are you going to choose the best one navigating through many terminologies like dual-code, quad-core, GHz, milli-amp-hour, mega-pixels etc and with little or no knowledge about what makes one operating system different from the other? Choosing the right phone is a big deal, especially since your smartphone is an indispensable companion and you are going to live with it for the next 2/3 years. So what should you be looking for when buying your handset? Following are some key points you need to consider before picking the best smartphone of your choice.
 Choosing the best smartphone on the market– The Operating System
Make no mistake that it is the Operating System that plays a major role to make your smartphone the smartest one. It is, therefore, always a good idea to know about what makes one operating system different from the other.
Android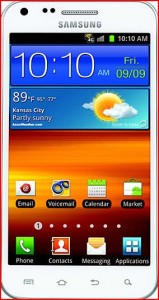 Android OS assures local integration with major Google services that include Gmail, Search, Maps, You Tube, etc. You get access to over a million apps in its Play store. The most attractive part of this handset is that the titles which are paid download on iOS and Windows Phone are sometimes available free here. Another major advantage of Android is that it is a plug-and-play handset. You can just connect it to your PC by a USB cable and start transferring files to and from the device with minimum hassles. You can choose phones costing from as less as 75$ and upwards. Android handset versions are alphabetically named and the latest versions in the market are Kit-Kat and Jelly Bean. If you decide for Android handset make sure you go for either of these versions in your search for best smartphone on the market.
Apple iOS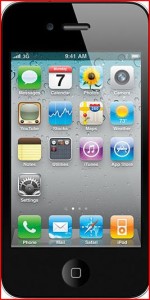 iOS, which is found only in iPhones, is extremely innate to use. This Operating System assures very smooth operations and there are rare occasions when iPhones are found to freeze during use. Since Apple examines every title that makes it to its store, you are assured of high quality digital contents and apps in its store. One drawback with iPhone is that you will have to use iTunes to connect the handset to your PC which at times is quite irritating. Another thing a customer should remember that iPhones bought from abroad are not covered under local warranty. On the whole iPhone may be one among your search for best smartphone on the market.
Windows Phone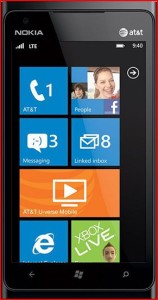 Windows handset of late is catching up with Android and iOS. It has over two lakh titles in its app store as per last count. Many popular apps have also made their way to this play store. While the Operating System needs some improvements, with Windows phones you get really good hardware for the price you pay. The handsets come with both free and subscription based contents like music, movies etc depending on the model you buy.
 Choosing the best smartphone on the market– The Processor
While searching for your smartphone you will come across jargons like dual-core, quad-core and even octa-core processors. But what should be your choice? Although normally a greater number of cores are evidently better, it does not always give a real picture about how a smartphone will perform. This is because not all cores are identically designed. These processor chips are based on different designs by UK based ARM, a leader in microprocessor Intellectual Property. The various architectures of the chips are licensed to the manufacturers by ARM with names such as Cortex A5, A7, A8, A9, A12, and A15. Higher the numbers better are the chips. In effect, a phone that uses a quad-core A15 will definitely be more advanced than a handset with a quad-core A5. Also the performance of a processor depends on how a particular Operating System utilises the processor's abilities. An iPhone on a dual-core processor may perform better than other handsets with different OS on a quad-core processor. Some of the top quality chips in the market are, Samsung's octa-core Exynos, Qualcomm's quad-core Snapdragon 600 and Snapdragon 800 chips and Apple's dual-core A7 (not to be confused with ARM's Cortex series). In the mid to low price ranges, you will find dual-core Intel Atom chips, Qualcomm's dual-core Snapdragon 200 and Snapdragon 400 chips, and quad-core MediaTek MT6589 chips.
Choosing the best smartphone on the market- The Display Screen
To judge a smartphone's display screen it is best to look at it from different angles for changes in colour and to examine the visibility in varying lighting conditions. If you are going to buy a Phablet (combined phone and tablet) which uses a bigger screen, you should invest in a full HD (1080p) display screen. On the other hand, for smaller devices up to 2-3 cm in size HD (720p) screens would work well. On smaller handsets, load a web page to see if the text is crisp, and can be read without any strain on the eyes. In any event, you should avoid smartphones with resolution less than WVGA (800x480px). Active-Matrix Organic Light-Emitting Diode (AMOLED) screens are found to be best when it comes to the question of displaying sharp colours. LCD screens with In-Plane Switching (IPS) technology comes a close second, while Thin Film Transistor (TFT) LCDs should be avoided if possible.
Choosing the best smartphone on the market– Amount of RAM
More amount of Random Access Memory (RAM) on your handset is always better. Try to avoid handsets with just 512MB of system memory. Additional RAM allows a phone to work with multiple open apps at the same time which can have a dramatic effect on your smartphone's performance. 2GB of system memory is good and standard on higher-end handsets.
Choosing the best smartphone on the market– The Storage Space
Now a day we carry in our smartphones everything from photographs, videos, music to e-mails and social networks. You should, therefore, budget for a handset that comes with sufficient storage space. Generally, you will get less storage than the listed capacity of a phone. You should, therefore, go for a higher capacity like 8 to 16 GB when you actually need 5 to 6 GB storage space. Phones with Higher Mega-pixels and HD video recording capabilities require more space. If you plan to watch full HD movies on your handset ensure that you have at least 32 GB storage. If possible, go for a smartphone model that supports higher capacity flash memory card (microSD cards) of up to 64GB to enable you to add more memory whenever you need.
Choosing the best smartphone on the market– The Screen Size
It has been found that a screen size of around 10 cm works quite well for most purposes. A handset having its screen bigger than this size is found uncomfortable to use in one hand. On the other hand, a large screen allows for a better experience while watching movies and playing games.
 Choosing the best smartphone on the market- The Camera
If you are looking for the best smartphone on the market that boasts of a good digital camera then you have to abandon the common idea that highest mega-pixels is the main criterion for judging a camera quality. There are other factors that you must look at when deciding to buy a good camera phone. A high resolution camera with a low quality lens will only produce lower quality pictures in high resolution. Good photos are a result of adequate megapixels, lens quality and LCD screen size. According to my experience if you really want a good camera for your phone you have to fork out extra money.
For better photography in low-light conditions you should go for cameras with Back Side Illumination (BSI) sensors. Ensure that it comes with an LED flash.
The Samsung Galaxy S3, S4 and S4 Zoom, Nokia Lumia 1520, 1020 and 925, the Apple iPhones, LG G2, are known for their good snappers. One megapixel is more than sufficient for your front-facing camera.
Choosing the best smartphone on the market– The Bluetooth technology
When shopping for the best smartphone the latest Bluetooth technology to look for is Bluetooth 4.0 with low energy, which is optimized for connections between your handset and other devices. The Galaxy Note 3, iPhone 5s, HTC One series, multiple Samsung Galaxy phones and Sony Xperia line use such a chip.
Choosing the best smartphone on the market– The Battery
You may have the best smartphone on the market in your possession, but if your phone keeps running out of battery life, it becomes quite useless. Greater the number of cores, bigger screens and more sensors mean higher power consumption. The higher the capacity rating of a battery in mAh (milliamp-hour), the longer the battery will last. For a handset of size of around 2cm you need go for devices that have a battery capacity of 2000 mAh or more.
If possible it is better to go for lithium-polymer batteries, which is lighter and also retain charges for longer period than lithium-ion batteries.
 Conclusion
With high-quality smartphones from Apple, Samsung, Google and other big names like HTC, Nokia and Motorola, choosing the best handset that is right for you is not easy. I am confident that this simple guide would make you fully equipped with all required answers that will help you to pick the best smartphone on the market that is right for you.