Make your USB Flash Drive akin to a Computer Repair Technician.
You can turn your USB Flash Drive into a portable 'health kit' for your computer to provide services akin to an onsite computer repair technician. This health kit will keep your PC spic and span and in peak running condition at all times with minimum hiccup, just like the services provided by a computer repair technician. For this all you need is to create a quick-fix pen drive loaded with the following essential troubleshooting apps which would scan, clean and optimize your system. The tools mentioned here are all free and run straight out of the flash drive itself and hence you need not even install them. You can also carry this 'health kit' along with you  to provide onsite computer repair service to anyone who needs help to breathe life into his otherwise ailing PC.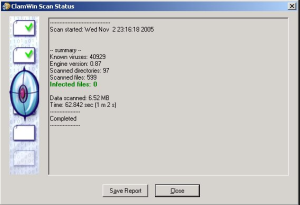 ClamWin antivirus is a Windows graphical interface for the open source antivirus engine. ClamWin antivirus program has very high detection rates for viruses and spyware which is extremely useful because these malicious programs can sometimes disable the antivirus software installed on your PC. The software does not include an on-access real-time scanner like you'd get in an installed antivirus application, but it provides powerful on-demand virus scanning for any suspicious files. This is one of the most important apps in your flash drive kit, serving as a virtual computer repair technician, for tackling PC emergencies.
ClamWin antivirus comes with an installer and open source code at no cost. It has several features like, scanning scheduler, standalone virus scanner and right-click integration to MS Windows Explorer, automatic updating of virus database, and add-in to MS Outlook to remove virus-infected attachments automatically.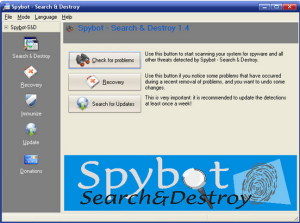 If your PC is running slow because of malware, Spybot S&D is a major weapon in your flash drive kit, your virtual onsite computer repair technician. To keep your PC clean and in peak running condition you need to routinely scan it for spyware and adware. SpyBot 'free edition' shall take care of these malicious programs and remove malware and root-kits from your system. The program will also protect your PC by immunizing your browser and hosts file. You can also check various 'auto-start' locations using the 'Start-up Tools'. The application can scan single files or specific folders and unlike other software it doesn't matter if the file is located on your local drives or on a network share. Spybot comes with its own white-list which helps to identify if files are legitimate or not. This also helps to speed up the scanning process.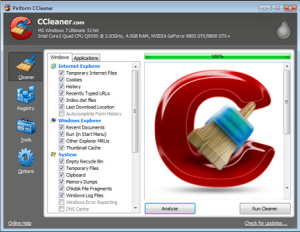 Free version of CCleaner includes most of the essentials for PC maintenance and is a must for your flash drive health kit. It provides tools for clearing your temporary files, cleaning the Registry, and removing unused cookies from your browser. If your PC seems running slow while performing basic tasks like web browsing, opening a document etc it is probably because of the temporary files created by the programs you are using. To clean your system of these junks, launch the software by double-clicking the '.exe' file extracted from the '.zip' file and start cleaning your machine.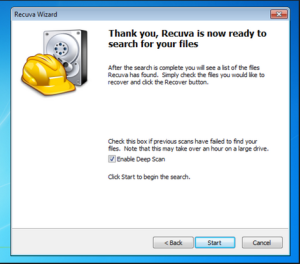 Recuva is a great little un-delete program with a small disk footprint at no charge. It comes with a simple interface as well as a wizard that will walk you through the recovery/un-delete process of files accidentally deleted from your Windows computer, recycle bin, digital camera card or MP3 player. There are options for what type of files to search for as well as whether to enable the deep scan (sector scan) that will find files on damaged or reformatted disks.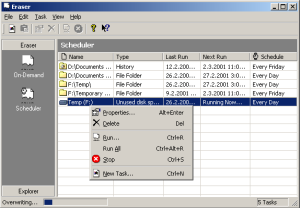 Eraser Portable is a secure free data removal tool that runs directly from your USB pen-drive, portable hard drive or any other portable media. If you want to make sure that your sensitive documents or files are really gone from your PC, use Eraser for the task which will erase and overwrite files and directories stored on the hard drives effectively. You can also use Eraser to overwrite all the empty space on a disk, making sure anything you have deleted in the past is truly gone.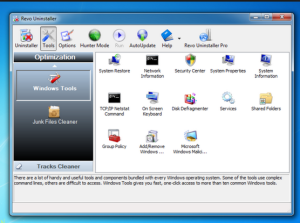 Revo Uninstaller is an easy way to uninstall and remove unwanted software from your system. When you uninstall a program manually the program is not always completely removed from your PC. The program sometimes leave behind residue in the form of files and Registry entries, which are not easy to find and end up occupying precious space. Revo Uninstaller saves you the trouble of manually clearing these files by thoroughly uninstalling a program. Therefore, keep a copy of Revo Uninstaller handy in your flash drive health kit to quickly and completely uninstall any program.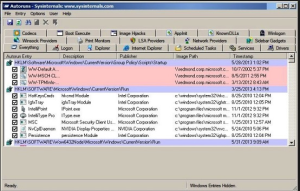 One of the main reasons that older PCs gradually slow down is the accumulation of programs and services set to automatically run at start-up. Autoruns is a powerful free app in your flash drive kit that analyses your machine and shows you the services and programs that are scheduled to run during the boot process. Telling a process not to run is as simple as deselecting the boxes of the ones that are not required at launch and you will improve upon start-up time of your PC.
Steps to prepare a USB flash drive to work as a virtual computer repair technician
• A flash drive with at least 2GB capacity will be needed to create your flash drive health kit. Pen drive that supports USB 3.0 will guarantee faster read-write speeds on newer PCs;
• Format the drive by double-clicking 'My Computer' and right-clicking the external drive icon that appears under Devices with Removable Storage;
• Click on Format and select FAT32 from the drop-down list as the file system of choice;
• Check the Quick Format box and click 'start' to initiate the process;
• Your USB flash drive is now ready to be loaded with portable apps.
You should also ensure that the health kit apps on the flash drive are regularly updated with the latest revisions.
Conclusion
Now that you know how to turn your USB flash drive into a virtual computer repair technician, next time in case of any PC emergency, don't panic. Instead, take a deep breath, plug in your PC quick fix flashdrive and start setting everything right for your ailing computer.