How to fix error 3194 appearing on iTunes?
'How to fix error 3194' is a frequently asked question from Apple i-device users who keep getting this error while trying to upgrade or restore their iOS using iTunes. This is one of the most common iTunes errors which pops up as a warning from Apple's verification server if there is any connection or protocol issue during upgrade/restore of your iPad/iPod/iPhone or if you are not eligible to do the upgrade or restore of the iOS to a particular version.
How to fix error 3194- the reason why the error shows up.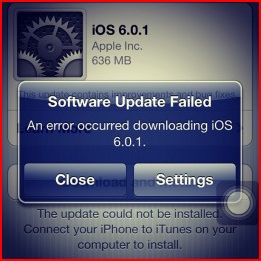 Before I go to answer how to fix error 3194 successfully let me first explain why actually 3194 error appears. Apple only allows installation of latest version of iOS on its iPhone or on any of its i-devices as it can no longer patch or fix previous releases of iOS. When you try to upgrade or restore your iPhone, iTunes checks the server to verify whether you are eligible for the particular upgrade of the iOS firmware or if there is any network connection or protocol issue. If any problem is detected during this verification process, the update will fail and iTunes error 3194 will be triggered.
Now the question is why then you get the 3194 error even when you try to restore your iPhone to the latest version of iOS? Well in such cases the problem actually lies with the computer's hosts file. iTunes uses the hosts file of your computer to communicate with Apple's iOS restore verification server for both Mac and PC and if this hosts file is modified for any reason, you will continue to get this error whenever you try to update the iOS using iTunes due to failure of the verification process. For most iPhone users, at some point in time, they jailbreak their iPhone with the help of some third party program to modify their iOS device in order to free their phones from the limitations imposed by Apple and in the process modify the hosts file. This results blocking of iTunes communication with Apple's iOS restore verification server causing triggering of error 3194.
However, occasionally 3194 error can also occur due to some unrelated connectivity problem between the client and the host server while carrying on an iOS
How to fix error 3194 successfully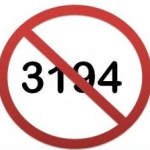 As already explained above the 3194 error is by far the most common error you encounter while restoring or updating your Apple i-Devices to a different iOS firmware. However, there is no need to worry about it as with few simple steps you can quite easily fix error 3194 successfully. The fix is the same irrespective of what operating system you are using.
Steps to  fix error 3194 successfully on your iPhone:
1. Close your iTunes;
2. Locate the hosts file in your computer,
Location for Windows:  C:\windows\system32\drivers\etc\hosts;
Location for Mac: /etc/hosts;
3. Open the hosts file (with Administrator privileges for Windows users) using
Notepad or any other text editing program;
4. Scroll down the Notepad and locate the following IP address at the end of the hosts file:
74.208.105.171 gs.apple.com
5. Place # sign in front of the IP address. Putting # means you are disabling the
particular host line;
6. Press Ctrl + S to save the file;
7. Connect the iPhone to your computer and launch iTunes;
8. Put your iPhone into the DFU mode. To go into DFU mode follow the following steps:
• Turn off your iPhone;
• Press and hold 'home' and 'power' button of your iPhone for 10 seconds;
• Release the 'power' button but keep hold of the home' button until iTunes shows the message stating "iTunes has detected an iPhone in recovery mode. You must restore this iPhone before it can be used with iTunes";
• Press the 'OK' tab and your iPhone is now in DFU mode;
9. Use the iTunes restore feature with the iOS devices as usual;
10. Once the iOS update is finished, delete the "74.208.105.171 gs.apple.com" line from the hosts file so that iTunes can now carry out proper update normally;
11. Make sure that you are using the latest version of iTunes and you have disabled the firewall (if you are using Windows) during the fixing process;
In most cases, the error 3194 should stop popping up by now. Nevertheless, if you still come across the error, you can try the following options to fix error 3194,
Option 1: Try without putting the sign '#' in front of the I.P address (This has worked in few cases) ;
Option 2: Rename the hosts file to something different like – blablahosts. (This has worked in many cases but do not forget to rename it back to hosts when you are done with the fix) ;
Option 3: Try the fix by deleting the hosts file (Make sure to copy and save the file elsewhere before deleting so that you can put it back after the iPhone restore.) ;
In rare cases where the above fixes do not work particularly when the iPhone/iPad has been jail broken too many times the 'TinyUmbrella' software can be used to fix error 3194.
How to fix error 3194 for a Jail broken iPhone – Use TinyUmbrella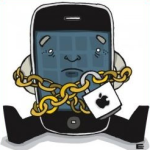 • Download the iOS firmware that you want your iPhone to be upgraded/downgraded to;
• Download the latest version of 'TinyUmbrella' software;
• Connect your iPhone to your computer and close iTunes if it opens automatically;
• Open 'TinyUmbrella' and click on 'Start TSS Server';
• Put your iPhone in DFU mode (as described earlier);
• For updating/downgrading your firmware to the desired version click on 'Shift + Restore' for Windows and 'Option + Restore' for Mac and point it to the iOS firmware you downloaded above;
• Hopefully, your iPhone will now be updated to the desired iOS firmware through iTunes;
Conclusion
There can be diverse errors that you encounter when you try to update/restore your iOS firmware. Bulk of the errors occurs when iTunes is being used because it synchronizes your PC with your i-device. Of all the errors that Apple i-device users come across when they try to update or restore their iOS, error 3194 is the most notorious one. The most serious problem with this error is not that the users do not know how to fix error 3194 but due to the fact that it actually has so much variety of solutions that users generally get confused and held up.
Here is an article on the subject you may enjoy: