How to get rid of malware and clean your PC
'How to get rid of malware' from your infected computer may be a big challenge for you if your Windows system files are deeply infected with malicious software. Running antivirus software within Windows may not always be enough to remove such nasty malware from the system. Although running an antivirus scan is a good first step but it is likely, often it won't solve the problem. Running an antivirus program from outside the Windows has been found to be effective in most cases to detect and purge the system of malware.
A malware runs in the background on an infected PC and interferes and thwarts normal functioning of antivirus program. It is important that such malware be trapped before it infects your system because if the computer has malicious software like root-kits or other hidden types of malware, they are able to hide them from antivirus program. In order to gain control over such malicious malware running on your computer you may try the following methods to get rid of malware from your badly infected PC.
How to get rid of malware – Method1: Enter Safe Mode
If your installed antivirus program fails to get rid of malware from your infected computer or if the malware returns after its removal, you may try to fix the problem by booting your PC into Safe Mode.
Windows Safe Mode boots a computer without loading any third-party software or drivers. Booting in safe mode, therefore, does not allow the problem-causing software i.e. the malware to run in the background on your computer and to get in the way of normal functioning of your antivirus program. Hence, running your antivirus software in Safe Mode is the best way to remove any malware from the infected system which may be otherwise impossible to remove if you boot into Windows normally when the malware runs in the background and interferes with the scanning process by the antivirus program.
However Safe mode may not always succeed especially if you have a boot sector infection.
Booting Into Safe Mode
If your PC persists to crash while booting it should automatically boot into Safe Mode. However, you can also boot into Safe Mode manually as below:
Windows 7 and earlier: Restart your computer, tap F8 repeatedly and then select Safe Mode or Safe Mode with Networking from the menu. Normal Safe Mode will not have Internet access, while Safe Mode with Networking offers Internet access from within Safe Mode.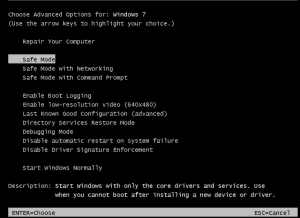 Windows 8 or later: Press Windows Key + I to open the Charm bar. Press and hold the Shift key and click the Restart option under the power button. Your computer will restart into a special boot options menu. Click Troubleshoot > Advanced Options > Start-up Settings > Restart. On the Start-up Settings screen, press F4 to enter Safe Mode or press F5 to enter Safe Mode with Networking. Restart your computer when you are done to leave the Safe Mode.
How to get rid of malware – Method2: Delete temporary files
This step is not very important, but deleting temp files will speed up antivirus scanning process, free disk space and may even at times delete malware. To do this select start>All Programs (or just Programs)>Accessories>System Tools>Disk Cleanup. And then choose to delete temporary files.
How to get rid of malware – Method3: Download and run Malware-bytes
When your antivirus software fails to detect the malware in your system you should use an on-demand scanner alongside the real-time antivirus program. On-demand scanner searches for malware infections only when you open the program manually and run a scan. For this you can use the program 'Malware-bytes', which is one of the best free on-demand scanners. Once you download, install and open this free program, select the default scan option and click the scan button. Though 'Malware-bytes' offers a full-scan option also it recommends performing the quick scan first which usually detects all of the infections anyway.
If you find that 'Malware-bytes' suddenly disappears while scanning and will not reopen, then you probably have a root-kit or other types of nasty infections that kill the scanner to prevent it from removing them. In such an eventuality it would be better if you reinstall Windows after backing up your files, in view of the time and effort you may have to spend to remove the malware by other means.
If 'Malware-bytes' does find infections, it will automatically select the ones that are known to be dangerous and needs to be removed. You are to click the 'remove selected' button to get rid of these specified malware. The program will prompt you to restart your PC in order to complete the removal process. If the malware appears to be gone, run a full scan with your real-time antivirus program to confirm that result.
How to get rid of malware – Method4: Use an Antivirus Boot Disc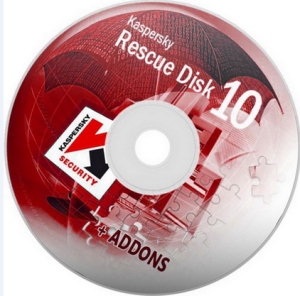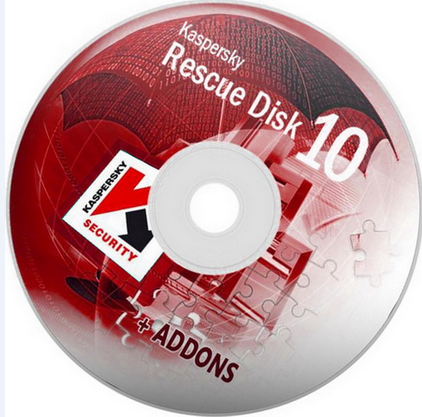 Antivirus companies often create rescue/boot disk for the purpose of scanning and disinfection of hopelessly infected PCs. These tools can be burned to a CD or installed onto a USB drive. The standard antivirus program, which runs within the Windows, may not be able to detect and fully remove really nasty malware like root-kit or other hidden types of malicious malware, which can hide itself from your antivirus software. These rescue discs and drives run outside of Windows and boot to their own Operating System right from the CD or USB drive containing antivirus program. Even if your Windows installation is completely infected with malware, this special Operating System won't have any malware running within it. This means the antivirus program would work on the Windows installation from outside. The malware won't be running while the antivirus program tries to remove it and the program can methodically locate and remove the harmful malware without its interference.
Most of these Boot/Rescue disks and drives are totally free. But keep in mind, rescue discs or USB drives cannot scan or recover encrypted disks.
Conclusion
Now that you know the methods, how to get rid of malware from your infected computer you also need to remember that no antivirus program can detect 100 percent of the millions of malware types and variants. Therefore, it's always a good idea to reinstall your Windows or use the Refresh/Reset features on Windows 8 once your computer becomes badly infected with malicious software. If you have backups of your important files, this process should not take long time.